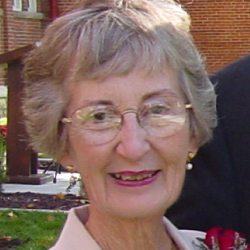 Judith Taggart
In Memoriam
1931-2015
Judith Taggart established JT&A as a premier environmental outreach and education company in 1984. Even before she established JT&A, Judy was known for translating technical and scientific materials into simple terms for the citizen – the lay audience. She was instrumental in developing many programs and materials in the 90's that are still in use today – she wrote and designed the first educational and outreach materials on nonpoint source pollution for the U.S. EPA, the materials for American Wetlands Month, organized the first few years of American Wetlands Month celebrations, developed the first National Watershed Conference, and produced materials for Audubon's America.
She also served as the leader of the Education Working Group for the Forum on Nonpoint Source Pollution convened by the Conservation Fund and the National Geographic, and as the U.S. Delegate to the RAMSAR Convention. She has served a number of organizations, beginning with the North American Lake Management Society, for whom she operated its national office, developed its publications, and managed its growth from less than 200 members to more than 2,000. Judy also assumed the management of the not-for-profit Terrene for a number of years.
Judy Taggart's extensive background in environmental issues and her work with the many different sectors surrounding these issues, established her as one of the leaders in the environmental arena. She is well known for her ability to achieve a balanced approach, thus enabling JT&A to succeed with the National Mitigation & Environmental Markets Conference as well as the series of EnviroScape® models in use around the world.
Before founding JT&A, Ms. Taggart taught journalism, composition courses and technical writing and editing as an associate professor at Prince George's Community College, Largo, Md. As the advisor of the student newspaper, she guided students in publishing a paper that was recognized nationally for excellence. Judy helped design the English curriculum at Johnson County Community College (Kansas City area), now a nationally known institution, and worked in the publishing, radio and television industry.
Judy's vision of connecting, convening and inspiring continues today.